Get Immediate Relief From Back Pain with TENS Technology
Shooting, aching, throbbing, pinching... however your backpain feels, it's horrible.

Our back is the centre of our physical being, and takes part in almost every movement we do. When our back isn't feeling good it affects more than our physical health.

Going down the route of medication can be dangerous one and should be a last resort option. Whether your pain is from an injury, overuse, underuse or strained muscles, it's time to feel better!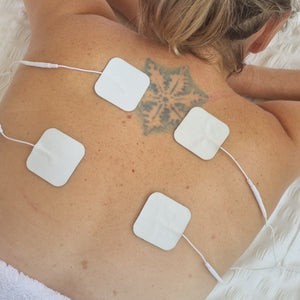 Reclaim Your Mobility & Comfort with Comfee Relief
TENS is a well-documented form of pain management; we just made it easier to use and sexier.

Comfee not only blocks pain at its sorce in seconds but it also eases muscle tension, to give you more flexibility and movement even after the device is removed.

TENS also relieases endorphins which block the perception of pain and increase feelings of wellbeing.

Be in control of how you feel in an instant and take back your day, your week, your life!

Enjoy peace of mind with a portable, easy-to-use device which actually works...guaranteed!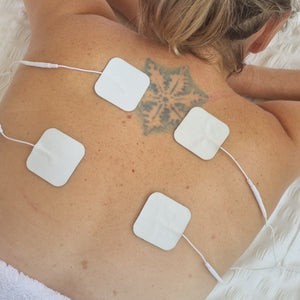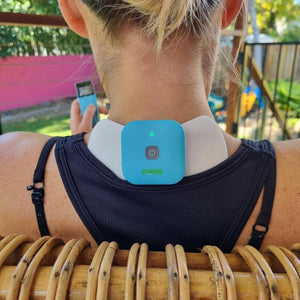 So why wait? Try it out today and experience the pain-free life you deserve!
TENS can even be used for more than just back pain:
✅Ease muscle tension
✅Reduce sore, tired, swollen legs
✅Increase circulation
✅Stop foot aches & pain
✅Use after & before exercise to ease soreness
✅Flexibility in joints & muscles
Be in control of how you feel in an instant whenever you need it, home, work or travelling.

It's time to feel better.
Registered medical device on the Australian Register of Therapeutic Goods (ARTG): 388483 & 387512
We have pain relief from hands to feet
& everything in between
If You Don't Love It We'll Refund You 100% Of Your Money
PLUS pay for your return postage
Hi I'm Lili Powell the owner and designer of Comfee and I am backing my product with a 120-day risk free money back guarantee.
The Comfee is like nothing else for fast, effective and soothing relief. That's why it comes with our outrageous 100% money back guarantee.
In the highly unlikely event you're not completely satisfied, simply return it and we will refund you 100% of your original payment. Just fill out a short instant reply form, you don't even need to talk to anyone!