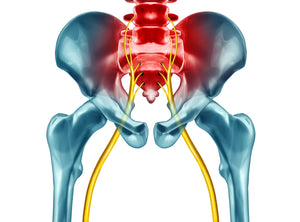 Fast, Effective Sciatic Relief without Needles, Medication or Painful Pressure Point Balls
Shooting, aching, throbbing, zapping, burning... however you feel when you get a sciatic flair up it is not pleasant.
When the muscles in our buttocks and legs get tight they can squeeze and restrict the sciatic nerve, this is why we get such pain. And it isn't just from over use, it can be from sitting for too long, being over weight, diabetes just to name a few.
So what do we do...we take harmful medications that take forever to kick in or we suffer through. Well not anymore!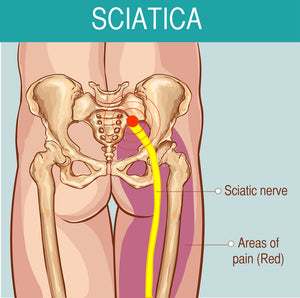 Be in control of your sciatica instantly!
TENS therapy is a well-documented form of pain management still used in Australian hospitals; we just made it smaller, sexier and easier to use.
Our innovative design provides instant relief by targeting the source of your discomfort and relaxes your muscles that are strangling the nerve, meaning you'll be feeling better long after it's been removed. TENS also releases natural endorphins that helps the body combat pain.
Don't let sciatica slow you down when you can manage your own therapy at home, work or whenever you need it.
Enjoy peace of mind with a portable, easy-to-use device which actually works...guaranteed!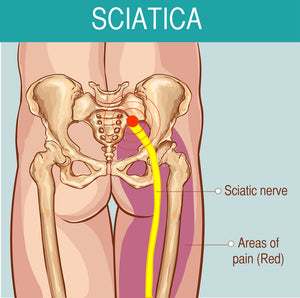 So why wait? Try it out today and experience the pain-free life you deserve!
TENS can even be used for more than sciatica:
✅Ease muscle tension
✅Relieve shoulder & back pain
✅Increase circulation
✅Use before or after exercise to reduce soreness
✅Increase movement & flexibility in joints
Be in control of how you feel in an instant whenever you need it, home, work or travelling. It's time to feel better.
Registered medical device on the Australian Register of Therapeutic Goods (ARTG): 388483 & 387512
We have pain relief from hands to feet
& everything in between
Comfee Power3 Best Recommended for Sciatica
If You Don't Love It We'll Refund You 100% Of Your Money
PLUS pay for your return postage
Hi I'm Lili Powell the owner and designer of Comfee and I am backing my product with a 120-day risk free money back guarantee.
The Comfee is like nothing else for fast, effective and soothing relief. That's why it comes with our outrageous 100% money back guarantee.
In the highly unlikely event you're not completely satisfied, simply return it and we will refund you 100% of your original payment. Just fill out a short instant reply form, you don't even need to talk to anyone!