10 Years of a woman's life,
is spent on her period
That is a PERFECT reason to make it as comfortable as possible!
We designed Comfee Heart to help women easily manage their menstrual cramps, so they can go about their regular routines without any disruption and make the most of each day regardless of where they are in their cycle.

Take back control of your month!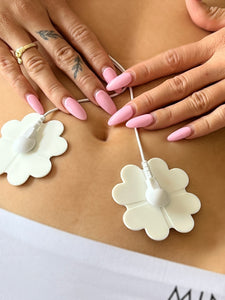 Wear all day,
no one will even notice
The Comfee Heart is a TENS device for menstrual pain relief. It's unique remote control means you can wear the device discreetly all day, without feeling awkward trying to adjust settings.

Just clip onto your pants, attach the pads and STOP period pain at the source. The Comfee Heart has pre-set modes and 30 levels of intensity so you can be in control of your period pain including muscle cramps, stomach cramps and back aches.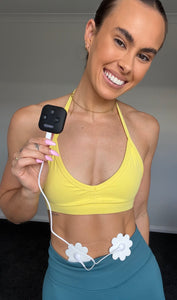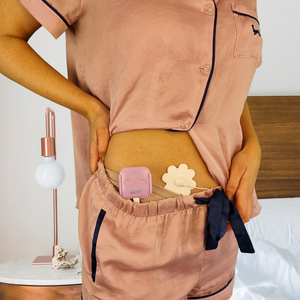 Lots of uses for one awesome device!
TENS can even be used for more than just period pain:
✅Back & shoulder pain
✅Sore legs
✅Bad circulation
✅After exercise to reduce soreness tomorrow.

Be in control of how you feel in an instant whenever you need it, home, work or travelling. It's time to feel better.

Registered medical device on the Australian Register of Therapeutic Goods (ARTG): 388483 & 387512
Comfee Heart Period Relief
If You Don't Love It We'll Refund You 100% Of Your Money
PLUS pay for your return postage
Hi I'm Lili Powell the owner and designer of Comfee and I am backing my product with a 120-day risk free money back guarantee.
The Comfee is like nothing else for fast, effective and soothing relief. That's why it comes with our outrageous 100% money back guarantee.
In the highly unlikely event you're not completely satisfied, simply return it and we will refund you 100% of your original payment. Just fill out a short instant reply form, you don't even need to talk to anyone!